"My favorite kind of pianist is a seasoned interpreter who draws us inside the music's emotional meaning, as Nelson Freire and Leon Fleisher increasingly did as they matured. Eide falls into the same category and is warmly recommended."
Huntley Dent, Fanfare
Hello and welcome to my website! I am a Norwegian concert pianist living in Denmark.
My recordings was released internationally from 2016, and I am thrilled that they have received spectacular reviews that have given me a late breakthrough. The last few years I have been busy playing concerts. Beside my concerts as a solist I am particularly looking forward to my Carnegie Hall debut recital together with my duo partner, cellist Tobais van der Pals  Nov. 10th 2022 and my new cooperation as ad duo with recorder player Michala Petri.
Since my debut concert twenty years ago, I have been living a quiet life with my wife and three daughters. I have been playing recitals every year, though, mostly in Scandinavia, all the time having something to prepare, trying to develop as a musician and getting deeper into the music. I always feel that I can become a better musician; it takes a lifetime to understand music, as Mitsuko Ushida recently stated.
Having a life in music is extremely important to me. I feel that I have a close contact to the music that is only getting deeper by the years.
It is a great pleasure for me to be able to play any piano music I want, and I hope I bring it as much sensitivity as possible. I think now is the right time for me to start working internationally. For the first time I feel ready.
To get in close touch with classical music, it needs full attention, something that is rare in the modern world, but I think it is important for people not to forget to immerse themselves in the arts; modern life is increasingly superficial. If you really get into music, it can give you an experience that enriches your life—and what is more important than that?
You can read more about my life in music in my essay "A Pianist's Thoughts on Practice, Playing and Recording" that was published in Fanfare Magazine and is available here on my webpage.
Musical background
At the age of 6 I started listening to classical piano music on my father's record player, and dreamt about playing this music one day. I started to get lessons at 8, and at 10 I was a finalist in my first piano competition.
I studied piano at the Royal Danish Academy of Music with Tom Ernst and in the Soloist Class with José Ribera, at the Tchakovsky Conservatory in Moscow with Tatjana Nicolayeva and Naum Starkmann and later with Jiri Hlinka in Oslo.
I have performed with orchestras, participated in music festivals and have given numerous recitals. Following the international release, my recordings are frequently appearing on classical radio channels in Europe and the US.
When playing music, the most important for me is to play from the heart – to express true feelings in a simple way that does'n´t disturb the natural flow and form of the music.
I hope you enjoy my website!
Pål Eide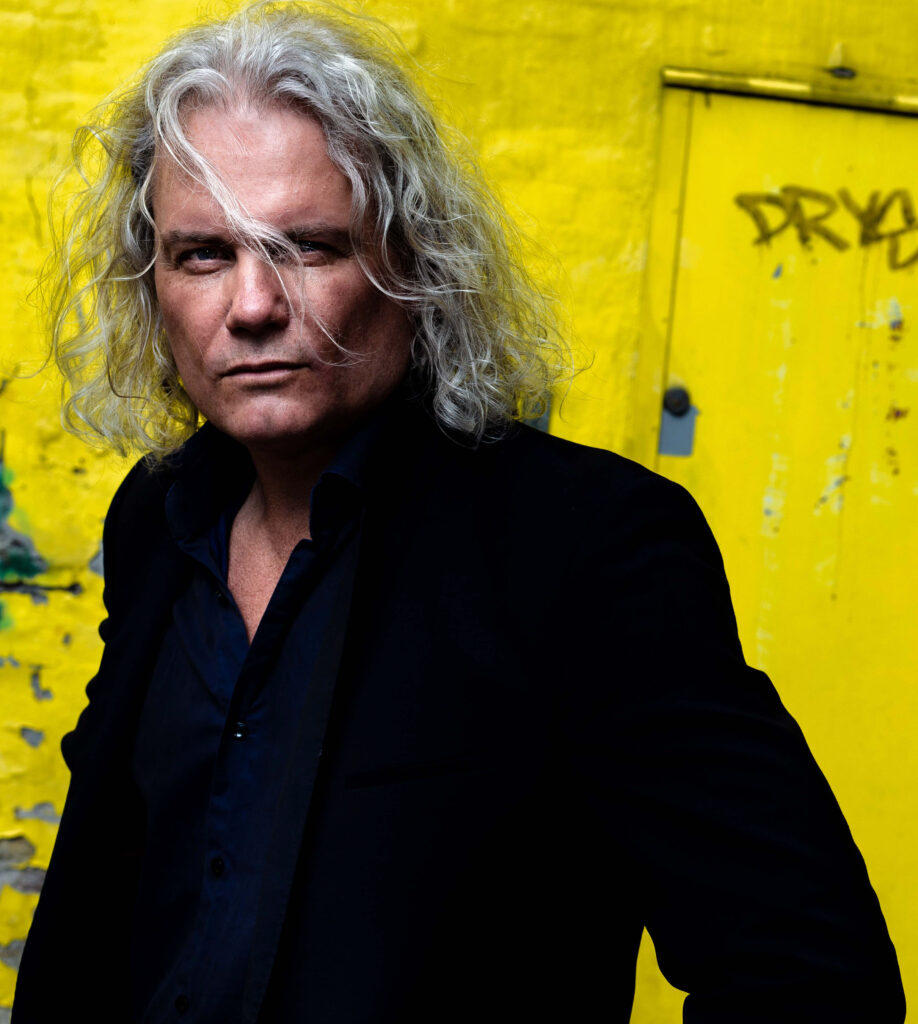 INTERNATIONAL BREAKTHROUGH
Pål Eide's first international album release Grey Clouds has enjoyed spectacular reviews in leading international classical music press and is now turning up on major classical radio channels in more than 15 countries.
PICTURES
My album Pictures is released on Danacord in October 2019 to great critical acclaim.
The International Piano Magazine article "National Tresure – Pål Eide introduces new Grieg album
The recording of my new solo album was recorded on Grieg's piano in his home at Edvard Grieg Museum Troldhaugen.
The album "Pictures" include Grieg's Pictures from Folk Life and lyric pieces, music of later Nordic composers and Mussorgsky's Pictures at an Exhibition. The sound producer is the two times Grammy Award winning German sound engineer Helmut Burk, who has recorded artists like Krystian Zimmerman and Leonard Bernstein for Deutsche Grammophon.
The Danish film photographer and director Per Dreyer filmed the recording sessions. Dreyer and Eide are producing a music film and documentary on the recording and Grieg's influence on modern music.
MUSIC FROM THE EASTERN EUROPE AND NORDIC COUNTRIES
AS President of Nordisk-Russisk Musikforening,  Eide wants to focus on the great musical culture from the the Eastern Europe and the Nordic countries and make a forum for this music in the Copenhagen area. "Writers and composers in Eastern Europe and the Nordic countries has since the 20th Century inspired each other. As a result there is in my opinion a common expressional spontaneity in Eastern Europe and Nordic arts. In the Nordic-Russian Music Society, we want to present concerts of the highest artistic level combining the greatest music from composers of these countries. I shall point out that our music society based in Copenhagen has nothing to do with the official Russia, and we condemn Putins aggression in Ukraine." Pål Eide
Eide is a new member of the board of Rudersdal Summer Concerts north of Copenhagen, working with the artistic programming of the festival.
TOP REVIEWS
"Eide is a highly intelligent pianist… tremendous, clear in terms of line yet hugely exciting." International Piano
"Eide is an exceptionally persuasive advocate for the works by Norwegian composers, including Grieg… Eide grapples with the thorny aspects of human existence, creating a dramatic context which inspires me to feel that the music possesses a Shakespearean dimension … with dramatic contrast that I've rarely experienced from a pianist on records. I have heard three Russian pianists give excellent accounts of the Mussorgsky in concert: Lazar Berman, Alexander Toradze, and Mark Zeltser. I would place Eide's version in their league." Dave Saemann
 "… The fluidity of his phrasing is remarkable… Pål Eide is a unique artist, an extremely refreshing voice in a musical environment that seems to crank out perfectly formed, but not especially distinctive voices by the day. This well assembled recital is an ideal showcase for his special talents." Peter Burwasser, Fanfare
 "…This is a wonderful account of Pictures, level-headed, eminently musical and, often, revelatory in its intelligence … an important release. So much time and thought has gone into this well-filled disc, and the results are extraordinary." Colin Clarke
"… one of the most beautiful and poetic accounts of this work (Mussorgsky) I have ever heard. I'll always return with gratitude to Sviatoslav Richter's hair-raising 1958 Sofia concert performance of this work (Philips), but Eide's rendition made me listen to Mussorgsky's Pictures in a new and unforgettable way." Ken Meltzer
"Agonizing clarity… immense climax… gracious beauty… revealing details not noticed in other performances." American Record Guide/Alan Becker
"Eide's pianism takes on an electrifying edge that makes this recording exceptional." klassiskmusikk.com/Martin Anderson
"I want to hear him play concerts. Big engagements should be waiting for this reflective musician, who is always putting the music before himself, no matter how much the virtuosity, and its emotional meaning before its effects, as spectacular as those may be." Politiken/Thomas Michelsen
 "…He could play in any musical capital and win the enthusiastic approval of audiences." Huntley Dent
"He has a way of getting inside the music to elucidate the extra-musical imagery behind the notes" Jerry Dubins
 "What really puts this version up amongst the greats is the "Scarbo," amongst the most purely musical on disc." Colin Clarke
 "He makes the piano sound like an orchestra, painting vividly graphic soundscapes on the piano. Clavier Companion/Wei Chen Lin
 "His playing is deeply personal… An exquisite performance…" The Wholenote/Alex Baran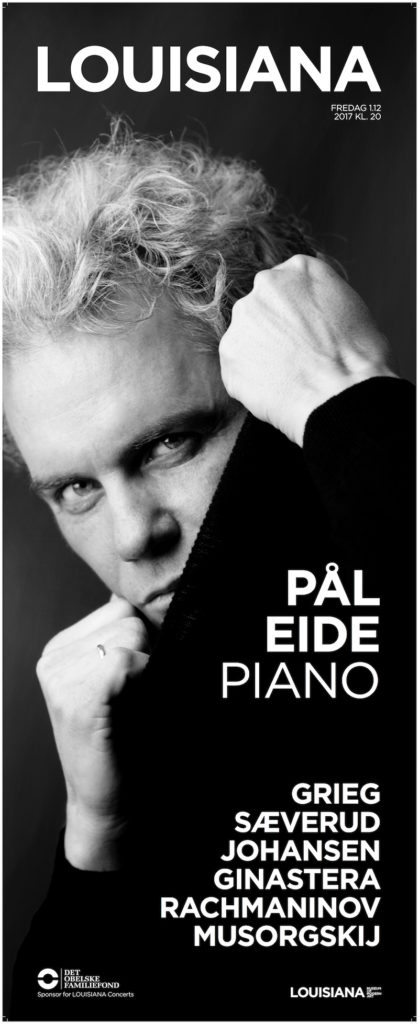 Fanfare Magazine, 2020 March/April Issue: Recording on Grieg's Piano and 6 Reviews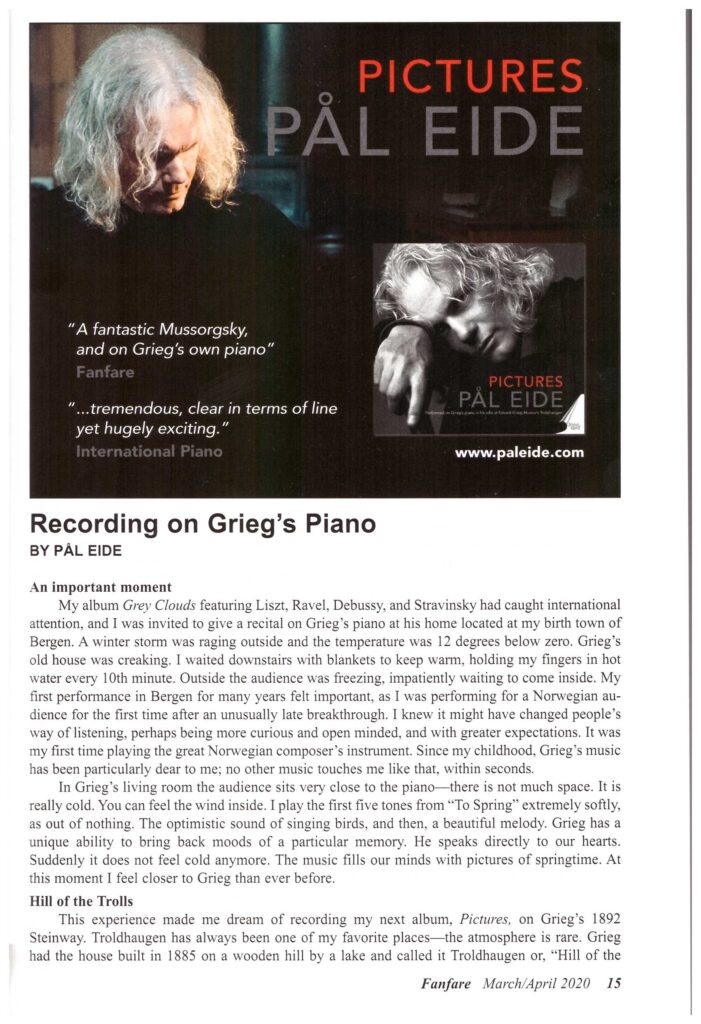 [/vc_row_inner]
RBB Kultur (Rundfunk Berlin-Brandenburg) CD der Woche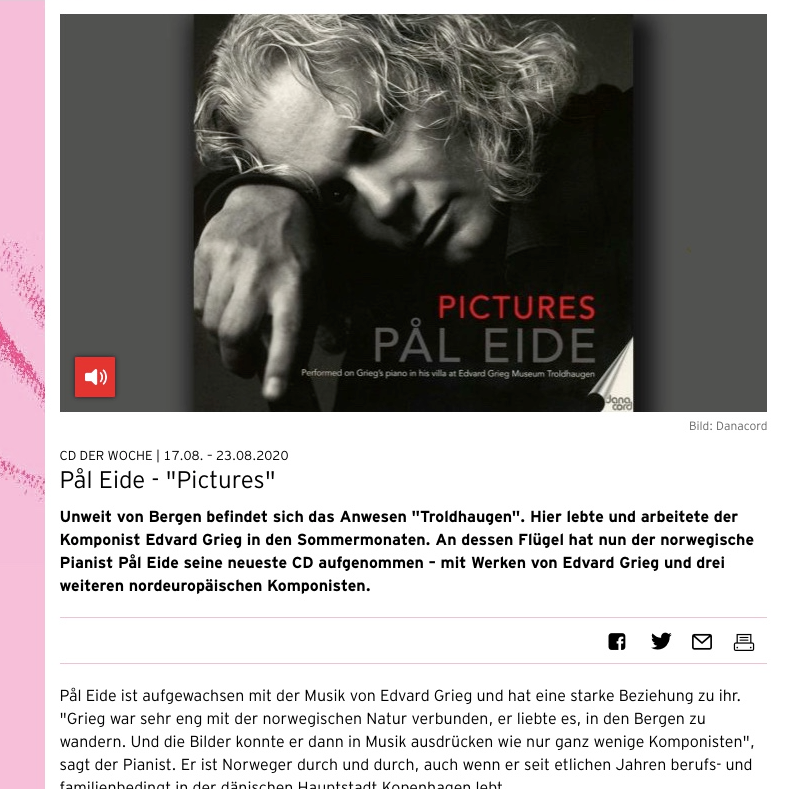 International Piano Magazine, November 2019, National Treasure – Pål Eide introduces new Grieg album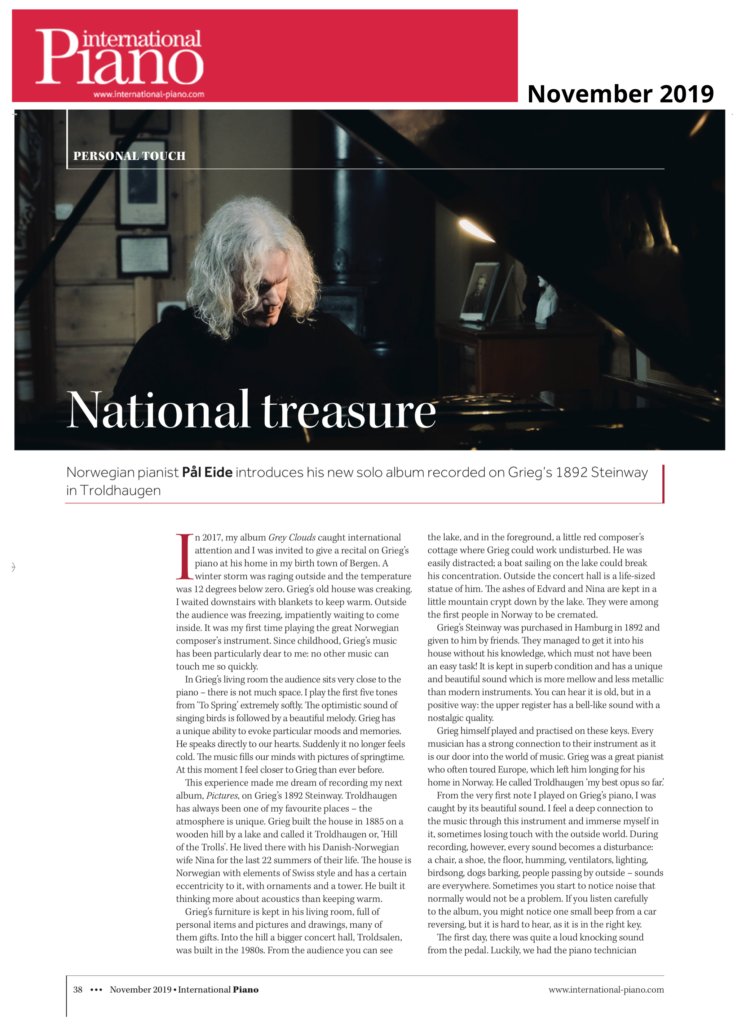 Fanfare Magazine: A Pianist's Thoughts on Practice, Playing and Recording, by Pål Eide. Reviews by Dent, Dubins, Clarke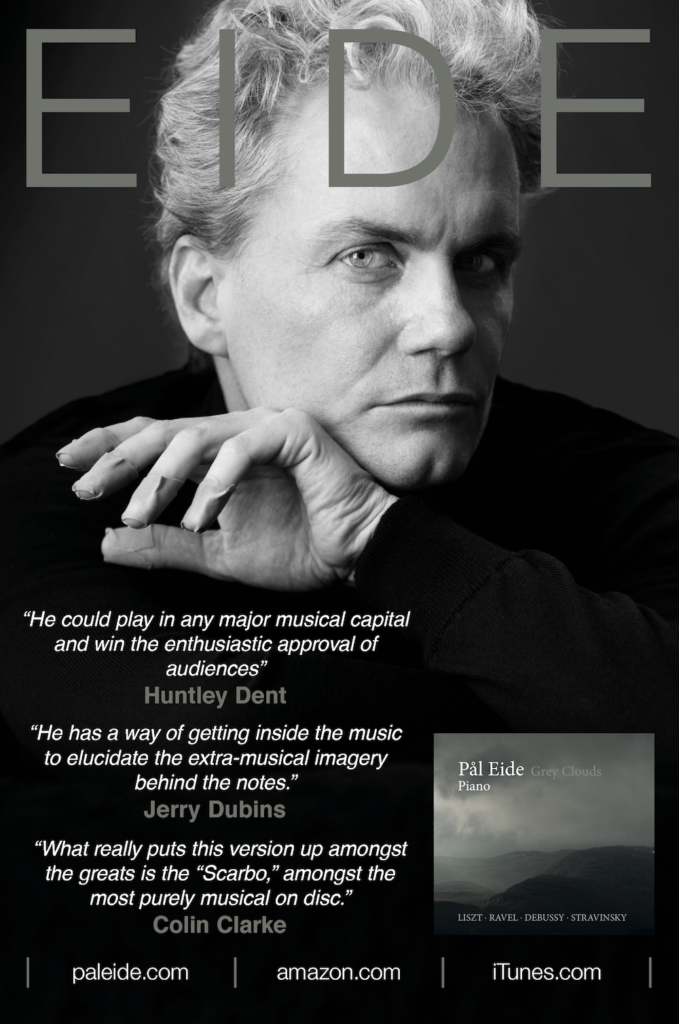 Recital at Edvard Grieg Museum Troldhaugen/2018
"I felt in deep contact with Grieg's music on his Steinway from 1892"
Pål Eide
BERGENS TIDENDE, 13.01.2018, by Erik Fossen
Translation in English:
The world is now listening to Pål Eide
Picture text: Pål Eide didn't hide from the audience, but only now he feels ready for an international carreer in the world of music.
In loneliness, Pål Eide played the piano until his fingers were bleeding. At 47 he got his breakthrough.
The piano chair can be a lonely place. Bergenborn Pål Eide spent most of his career alone by his piano at his home in Humlebæk, Denmark. Lacking interest from the outside world gave him a lot of time to explore the music, but it also made it difficult to believe in himself.
-When you don't get recognition, it can be hard to know how well your work is, says Eide.
He doesn't have to wonder any more. Eide's first international record release has been so well received that the world is now at the pianist's feet. Leading magazines write about the pianist's "blending virtuosity" and a talent that "lies as much in the head and the heart as in the fingers". For a person who is used to play for himself, these are warming words.
-One gets extra belief in that what one does is good, and wants to do more.
 A fight for a career.
The road to success has been long. Eide started playing the piano at eight, at the same time the family moved from Bergen to Kristiansand in Norway. He never became a child prodigy, spending more time on sports than piano practice. But there was something special about the young musician.
-At 11 I was told that I played like an old man. I think it was meant as a compliment, says Eide.
After studies in Copenhagen and Moscow, Eide settled in Denmark. He describes himself as a shy young man completely without a business talent or any idea of how to get concerts. Small concerts around Scandinavia gave him a small income, but most of the time he spent at home in Humlebæk with his musician wife and three daughters. Instead of becoming a music teacher, giving up his dream of having a concert career, Eide spent his time trying to develop himself in the music he loves, from the romantic period to the modern breakthrough.
-As the years go by and one works a lot, without things happening that one had hoped for, it can be a struggle to continue. But the music is still there pulling, one can't let it go.
Injured by intensive practice.
Alone at the piano, Eide practiced for example Maurice Ravel's "Gaspard de la nuit" and Stravinsky's "Petrushka", two of the worlds most demanding works. The practice was so intensive, that it caused injury.
-When smashing at the piano keyboard with all force sometimes six to ten hours a day, one may damage nails and fingertips. Small injuries around the nail root can be very painful, and one has to play with adhesive plaster on the fingers. At one occasion I started to bleed in the middle of a concert, but at that time the adrenalin level was so high that I just continued, on a keyboard stained in blood.
The episode reflects Eide's personality as a musician. He dislikes showing off technical brilliance, but feels the music so strongly that he forgets time and place.
-As a pianist I have a great sensibility, but I try to play unsentimentally. It is important that the interpretation of the music is not distroying the form of the music. One should not take too much time in too many places – the sensibility and emotions of the music is often within some very small nuances. It is about timing and playing from the heart. And one develops the playing over the years.
That Eide is now ready for an international career is not only because the world only now has dicovered him, but it is also because he is now finally ready to take the step.
-I feel a greater musical and personal insight. I have gotten a great calmness in my playing.
Home to play at Griegs home
Recently Eide was included among the exclusive few who are given the opportunity to play a solo recital at Louisiana Museum of Modern Art north of Copenhagen. Now he is looking forward to his Sunday recital at Grieg's home, Troldhaugen. Eide is playing Mussorgsky, Monrad Johansen, Sæverud and Grieg on Grieg's own Steinway grand piano from 1892.
-I have never played on an intrument that old. Every intrument has its own personality. I often like to play on old instruments that often has more charm than the modern ones, says Eide.
Originally from Bergen himself, Eide has a strong relationship to Grieg's music. At his long stays in Denmark, the composer from Bergen actually got friendly with Eide's wife's grandparents.
-I have a photo of Grieg in my wife's great grandparents' living room, where he sits at the piano with a dreaming look with Nina at his side, says Eide.
-Have your family been as supporting?
-Yes, my family is of course proud of me. For them it may be a little surprising that I have such a great talent, they couldn't have known that before. I don't feel like a different person myself.
Facts
Pål Eide
Born in Bergen, moved to Kristiansand at 8 years of age.
Educated at The Danish Royal Academy of Music. Further studies at The Tchaikowsky-Concervatoire in Moscow, and under Jiri Hlinka in Oslo.
Concert debut in 1997. Since then, Eide has mainly played solo recitals on smaller stages in Scandinavia.
The last couple of years he has caught attention with his first international release "Grey Clouds" where he plays pieces by Liszt, Ravel, Debussy and Stravinsky.
At Troldhaugen, Sunday, Eide plays pieces by Grieg, Sæverud, Johansen and Pictures at an Exhibition by Mussorgsky.
Pål Eide performed live from Louisiana Concert hall, transmitted by Denmark's Radio P2.
On the left side you can listen to a small excerpt from the concert.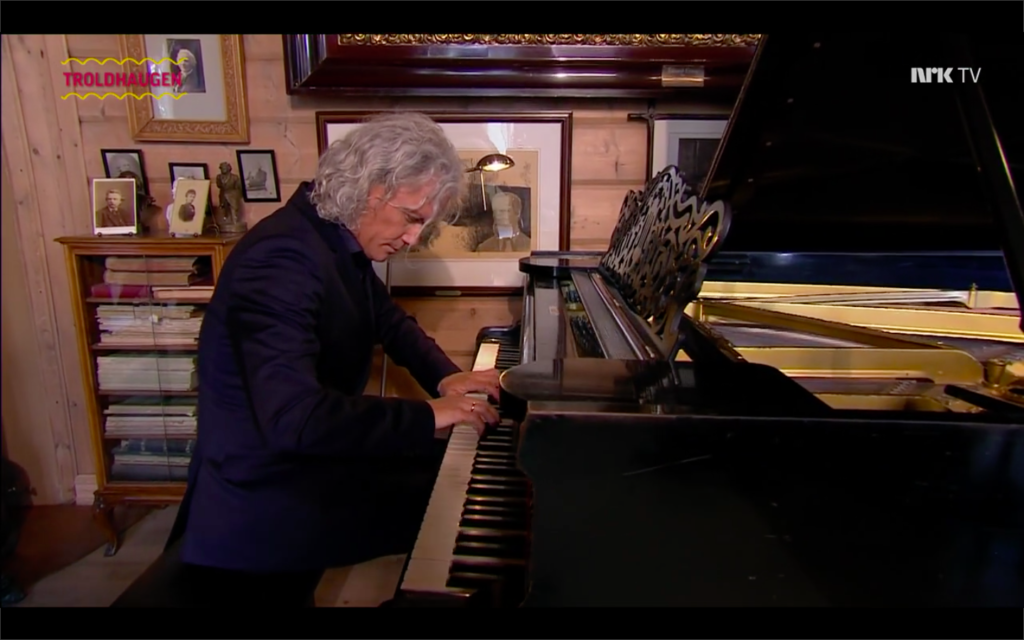 Watch here:
1) Grieg: Lyric Pieces, Op. 43, Pål Eide, piano
2) Grieg: Romances and Ballades, Op. 9, Astrid Nordstad, song/Pål Eide, piano
Pål Eide performing on Grieg's piano live on Norwegian National Television.
Celebrating Grieg's 175th birthday, prominent Norwegian musicians performed all Grieg's music in a 30 hour live performance on Norwegian national television on NRK 2. Pål Eide performed some of Grieg's most famous pieces for solo piano, Op. 43 and his Romances and Ballades, Op. 9 together with singer Astrid Nordstad.
Grieg: Lyric Pieces, Op. 43, Pål Eide
Grieg: Romances and Ballades, Op. 9, Astrid Nordstad, song/Pål Eide, piano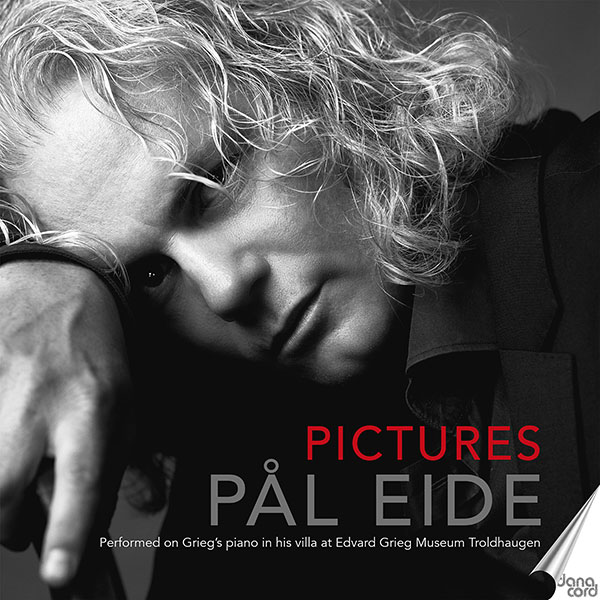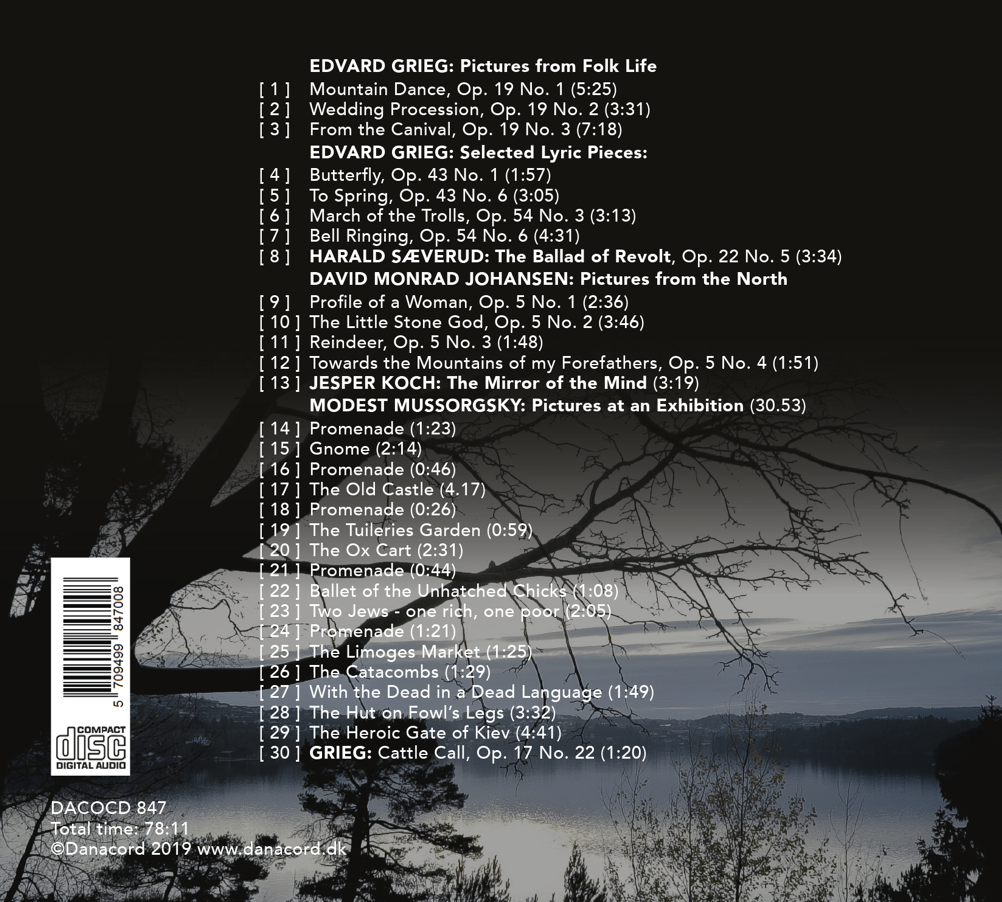 Read the International Piano Magazine article "National Tresure – Pål Eide introduces new Grieg album" here
Recording on Grieg's Piano – by Pål Eide
An important moment
My album "Grey Clouds" featuring Liszt, Ravel, Debussy and Stravinsky had caught international attention, and I was invited to give a recital on Grieg's piano at his home located at my birth town of Bergen. A winter storm was raging outside and the temperature was twelve degrees below zero. Grieg's old house was creaking. I waited downstairs with blankets to keep warm, holding my fingers in hot water every 10th minute. Outside the audience was freezing, impatiently waiting to come inside. My first performance in Bergen for many years felt important, as I was performing for a Norwegian audience for the first time after an unusually late breakthrough. I knew it might have changed people's way of listening, perhaps being more curious and open minded, and with greater expectations. It was my first time playing the great Norwegian composer's instrument. Since my childhood, Grieg's music has been particularly dear to me; no other music touch me like that, within seconds.
In Grieg's living room the audience sits very close to the piano – there is not much space. It is really cold. You can feel the wind inside. I play the first five tones from "To Spring" extremely softly, as out of nothing. The optimistic sound of singing birds, and then, a beautiful melody. Grieg has a unique ability to bring back moods of a particular memory. He speaks directly to our hearts. Suddenly it does not feel cold anymore. The music fills our minds with pictures of springtime. At this moment I feel closer to Grieg than ever before.
Hill of the Trolls
This experience made me dream of recording my next album, "Pictures", on Grieg's 1892 Steinway. Troldhaugen has always been one of my favourite places – the atmosphere is rare. Grieg had the house built in 1885 on a wooden hill by a lake and called it Troldhaugen or, "Hill of the Trolls." He lived there with his Danish-Norwegian wife Nina for the last 22 summers of their life. The house is Norwegian, with elements of Swiss style and has a certain eccentricity to it, with ornaments and a tower. He built it thinking more about acoustics then keeping warm. Grieg's furniture is kept in his living room, full of personal items and pictures and drawings, some of them gifts to the famous composer. Into the hill a bigger Concert Hall, "Troldsalen", was built in the 1980s. I gave some recitals there in my younger years, the first at the 1998 Bergen International Festival. From the audience you can see the lake, and in the foreground, a little red composer cottage where Grieg could work undisturbed. He was easily distracted; a boat sailing on the lake could break his concentration. Outside the concert hall is a full size statue of him. He was a great man of a short stature, only 152 cm of height. The ashes of Edvard and Nina are kept in a little mountain crypt down by the lake. They were among the first people in Norway to be cremated. Grieg was a modern man, and this influenced his music.
Continue reading (booklet PDF)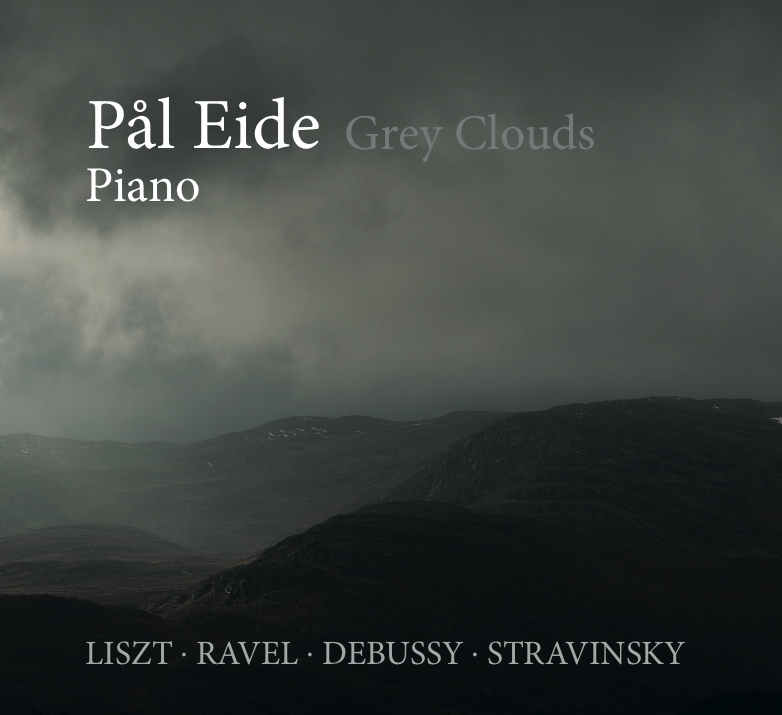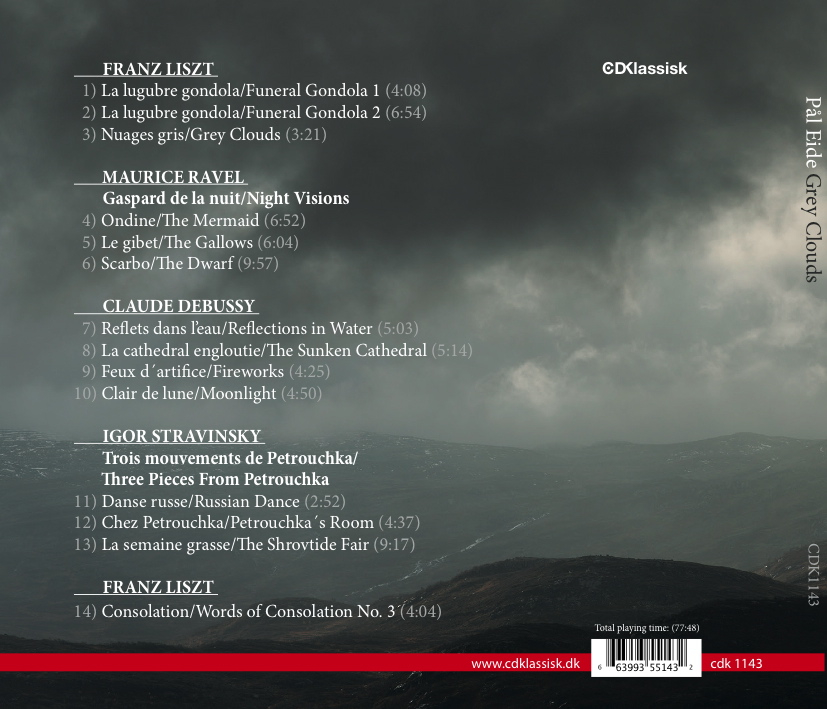 "A Revolutionary Symphony"
Pianist Pål Eide explains why he finds the music by Franz Liszt from the 1880s particularly interesting. The period was an exciting one in European culture, and Liszt was one of the first artists to understand the streams of modern times. Liszt´s works had a great influence on later music, also film and jazz genres.
"With my CD Grey Clouds I wish to focus on the astonishing development from the romantic period to what we call modern music. Franz Liszt is famous for being the greatest piano virtuoso of all time, reforming piano technique, but in his last years he writes some calm and mysterious pieces in which he makes the sense of Major and Minor disappear.
There is no longer a central tone and the music becomes more unpredictable. In particular the piece "Nuages gris" or "Grey Clouds" may be seen as a basis for later impressionistic masterpieces by Debussy and Ravel and also inspired Stravinsky, who introduced two tonalities at the same time, combined with extreme rythms, and is even today , more than a hundred years later, by many considered a "modern" composer.
With this CD I hope to create a kind of "revolutionary symphony", where one can hear the works as movements in a greater context, while immersing in the music itself, and get a sense of how the composers influence each other, creating a new kind of music, or like Scriabin would have said; A new world."
Pål Eide, 2016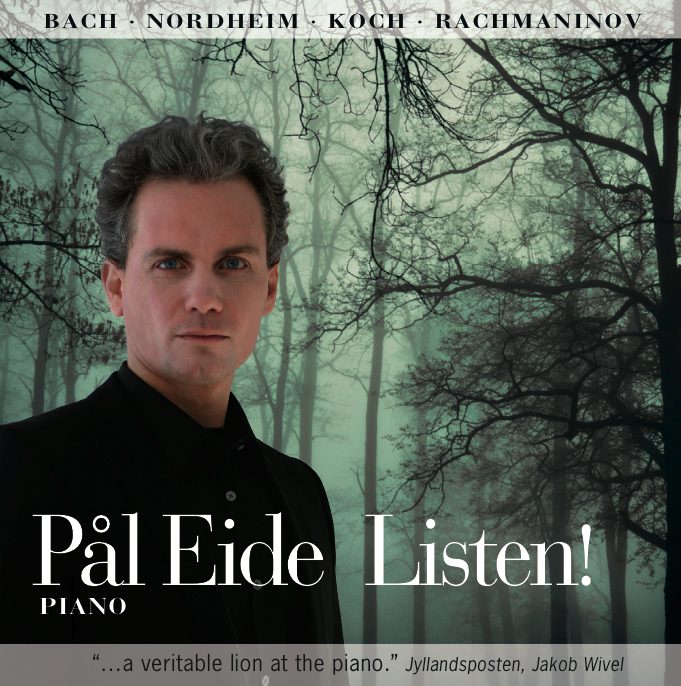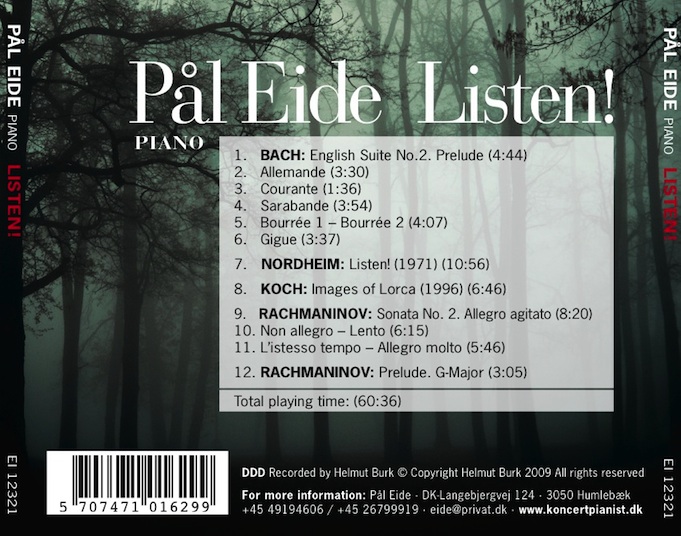 I love to listen to old recordings!
When artists used to have to play everything in one take, before technical developments made editing possible, recordings were more organic, more like a concert, and more touching – unlike typical modern recordings where hundreds of small cuts are put together to make everything perfect. So when I made this recording, it was important to me to make it sound more like a live event. I was therefore thrilled to meet my producer Helmut Burk who arranged a recording session in Friedrich- Ebert-Halle in Hamburg, where Deutsche Grammophon makes most of their recordings. I played through the entire pieces while my producer listened in a sideroom. Sometimes, after I had been playing for an hour or so, I wondered if he was still there, if he had gone home, or perhaps fallen asleep. But every time I talked to him through the microphones, his calm voice answered: "Don´t worry, I´m still listening!"
The composer Jesper Koch has had a big impact on me as a musician, with his insistence on a continuous struggle for perfection. When Jesper heard me play Arne Nordheim's piece "Listen", he asked me: "Why don´t you play Bach?" Nordheim's music is similar to Bach in that it is very distinct, and has different voices at the same time, only in a modern language. I started out playing The English Suite No. 2, and the following year I played only Bach´s music, including many of his greatest works. It was like a drug for me! Before recording "Listen" I wrote Arne Nordheim a letter, asking if I could play it for him. One late Saturday evening, while I was practicing in the little pavillon in our garden, my wife brought me the telephone and said: "Arne Nordheim is asking you to visit him in a few days."
I went to Norway, and he met me at the door of his home, and the first thing he said to me was: "I LOVE MUSIC!" This meeting was a great inspiration to me. Nordheim's music gives the word "Listen" a new meaning. You really keep quiet and listen, something you often don't do in modern life, even with music. And while listening, what happens? If you really listen, the music goes on by itself! It was not until I lived in Moscow, that I really started to understand Rachmaninov´s music. Until then I had been influenced by the general opinion of many European schools of music, namely that his music is all about virtuosity and that it is sentimental.
Listening to Rachmaninov´s music in his home country, I realized that it is not at all sentimental – it is about real feelings. No other pianist has touched me as much as Rachmaninov on his own recordings.
Thanks for listening!
Pål Eide
GRIEG:
Piano Concerto, A Minor
SHOSTAKOVITCH:
Piano Concerto No. 2
BEETHOVEN:
Piano Concerto No. 5 "Emperor"
RAVEL:
Piano Concerto, G-Major
DVORAK:
Piano Concerto
SHOSTAKOVITCH:
Piano Concerto No. 1
RACHMANINOV:
Piano Concerto No. 2
MOZART:
Piano Concerto No. 12
TURINA:
Rhapsodia Sinfonica
BACH:
Piano Concerto No. 5
BACH:
Brandenburger Concerto No. 5
KHACHATURIAN:
Piano Concerto
Edvard Grieg
Sonata
Lyric Pieces
Ballade
Holberg-Suite
Harald Sæverud
The Ballad of Revolt
David Monrad Johansen
Pictures From the North
Sergej Rachmaninoff
Preludes
Modest Mussorgsky
Pictures at an Exhibition
Claude Debussy
Arabesque
Reflets dans l'eau
Bruyères
La cathédrale engloutie
Feux d'artifice
Clair de lune
L´isle Joyeuse
Maurice Ravel
Gaspard de la Nuit
Franz Liszt
La lugubre Gondola 1
La lugubre Gondola 2
Bagatelle sans tonalitet
Nuages gris
Sonetto 123 del Petrarca
Il Sospiro
Funerailles
Alban Berg 
Sonata Op. 1, B-Major
Frederic Chopin 
Mazurka, A-Minor
Fantasie-impromtu
Etude C Sharp Minor
Ballad No. 1
Barcarolle, F-Sharp Major, Op. 60
Ballad No. 3, A-Flat Major, Op. 47
Ballad No. 4,  F-Minor, Op. 52
Waltz No. 10, B Minor, Op. 69 No. 2
Ballad No. 2,  F Major, op. 38
Waltz, C-Sharp Minor, Op. 66
Etude C-Charp Minor Op. 25 No. 7
Scherzo No. 2, B Flat Minor, Op.31
Ballad No. 1, G Minor, Op. 23
Nocturne E-Flat Major, Op. 9 No. 2
Sonata No. 2 B-Flat Minor, Op. 35
Waltz No. 9 A-Flat Major, Op. 69
Alexander Scriabin
Preludes op. 11
Sonata No. 5
Rachmaninov
Preludes
Sonata No. 2
BEETHOVEN
"Waldstein" Sonata
Op. 109
Op. 110
Arne Nordheim
Listen! (1971)
Bach
English Suite No. 2
Jesper Koch
Images of Lorca